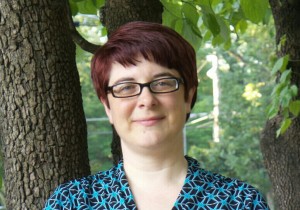 I grew up in Northeast Ohio where my parents were small business owners. Expecting to follow in their footsteps, I majored in business and accounting. But, after volunteering on a crisis hotline in my second year of college, my life and career plan changed. People called the hotline with paralyzing anxiety, suicidal depression or the impacts of a prior traumatic experience, and serving them was profound and transformative for me. I felt privileged to be able to provide support for people when they felt alone, and I was moved by the way my availability and presence with a caller in their pain gave them hope.
I developed a passion for mental health, I wanted to learn all I could about how minds work and how to help people recover from the painful patterns they found themselves stuck in. The supervisor of hotline volunteers was a psychotherapist, and I saw that in his work he was able to help patients heal and grow over time rather than on a one-time call. I was inspired to pursue graduate school in psychology and become a therapist.
My Education
I began graduate school at the University of South Carolina, Columbia in 1994. I was attracted to USC because the department offered a joint degree and Clinical and Community psychology, so in addition to learning about psychotherapy for mental and emotional disorders, I would be introduced to the role psychologists can play in the prevention of mental illness. For example, psychologists sometimes build programs to foster resilience in children so that communities are better equipped to cope with stressful or even traumatic experiences, lowering the risk for later PTSD.
After training for five years at USC, I completed a year-long pre-doctoral internship at the University of Massachusetts Medical School, and I earned my Ph.D. in Clinical Psychology in 2000. I then completed two more years of post-doctoral training at a Community Mental Health Center in Illinois, and when I got the opportunity to move to Atlanta (and to return to the mild winters I had enjoyed in graduated school), I jumped at the chance. I have been a practicing psychologist in Midtown Atlanta since 2003.
Serving Clients and the Community
I feel privileged to work collaboratively with my clients, helping to resolve challenges that have held them back and to move forward with their life goals. I appreciate the trust that clients place in me, and I take my role as a therapist seriously. Since beginning my private practice, I have continued to seek formal and informal educational experiences. I love on-going learning and seek opportunities to continually grow as a therapist. I participate in regular peer consultation, and I work to practice the self-care skills and routines that I teach clients.
In addition to practicing individual psychotherapy with adults, I enjoy participating in the Atlanta mental health community in several roles. I am a volunteer with the Red Cross Disaster Mental Health Response Team. I am also a member of the Georgia Psychological Association (GPA), the Chair of the GPA Committee on the Psychology of Women and Girls and the Representative for the Diversity Directorate on the GPA Board of Directors. I find that serving in these roles helps me feel connected to other professionals in the community, which is personally fulfilling and also ensures that I have connections with other specialists if I need to help clients with referrals.
I am an Adjunct Assistant Professor in the Department of Psychiatry and Behavioral Sciences at Emory University School of Medicine. In this role, I supervise psychiatric residents as they learn to practice outpatient psychotherapy. Helping new therapists grow in their knowledge, experience and confidence is very enjoyable, and I was honored to receive Emory Psychiatry's Outstanding Clinical Supervisor Award in 2013.
Dynamic, Personalized Treatment
I have always been motivated to understand the impact of stress and trauma on the mind. I work to use my knowledge and experience to help clients understand the roots of patterns that don't work for them and to make changes that are empowering and help them feel free. I have training and experience in a variety of treatment approaches, including psychodynamic, cognitive-behavioral and mindfulness-based therapy, as well as approaches that are specifically designed for PTSD and for BPD (including Dialectical Behavior Therapy).
Whether you find yourself struggling with anxiety, depression, PTSD, complex trauma or BPD, please know that there is hope for recovery. I am eager to meet you and to talk with you about how therapy can help you address your challenges and move forward. Please look around the site, check out the blog posts that interest you and reach out if you have any questions for me about your situation. I can be reached by phone at 404-668-9893 or by email by clicking here.
Yesterday I was clever, so I wanted to change the world. Today I am wise, so I am changing myself.
– Rumi